Buying a home in Breckenridge can be an excellent decision for anyone looking for that perfect mountain retreat. With breathtaking views, an abundance of outdoor activities, and a cozy hometown charm, this special and scenic Colorado town has something to offer everyone, from adventure seekers to those looking to relax and enjoy the idyllic natural beauty of the Rocky Mountains. Fun adventures here include skiing, snowmobiling, fishing, hiking, and so much more. To help you get the best possible deal when buying a home here, we've compiled all the information you need to know to make an informed decision.
Why should you buy a house in Breckenridge, CO, real estate?
1: The weather
Buying a home in Breckenridge offers many great benefits, especially when it comes to the weather. Known for its generally dry climate and sunny skies, you'll find temperatures both warm and cold depending on the season. In December, temperatures average a 28-degree high with a 9-degree low, while January is usually the coldest month but still boasts an average of 23-degree highs and -5 degrees lows. If you're looking for reliable temperature ranges combined with lots of sunshine and opportunities for snowy adventures, Breckenridge might be the perfect place to purchase a home!
With over 300 inches of average annual snowfall and plenty of sunshine in the summer months, Breckenridge is suitable for outdoor activities year-round, from skiing and snowboarding in winter to hikes and mountain biking in the warmer months.
Breckenridge offers a multitude of benefits that are unmatched by other towns across the US. Not only does it have excellent air quality that is hardly polluted, but it is also situated at a high enough elevation to provide breathtaking views of the Rocky Mountains.
Breckenridge's healthy lifestyle, of course, encourages plenty of outdoor pursuits and activities that can greatly benefit one's health. However, due to its high elevation levels, it can take some time for individuals with breathing difficulties to adjust to the thinner air content. As such, it is highly recommended that new inhabitants hydrate more than usual and give their bodies time to adjust to the oxygen levels. With these conditions met, individuals should find living in Breckenridge real estate both enjoyable and a great place to call home.
2: Annual events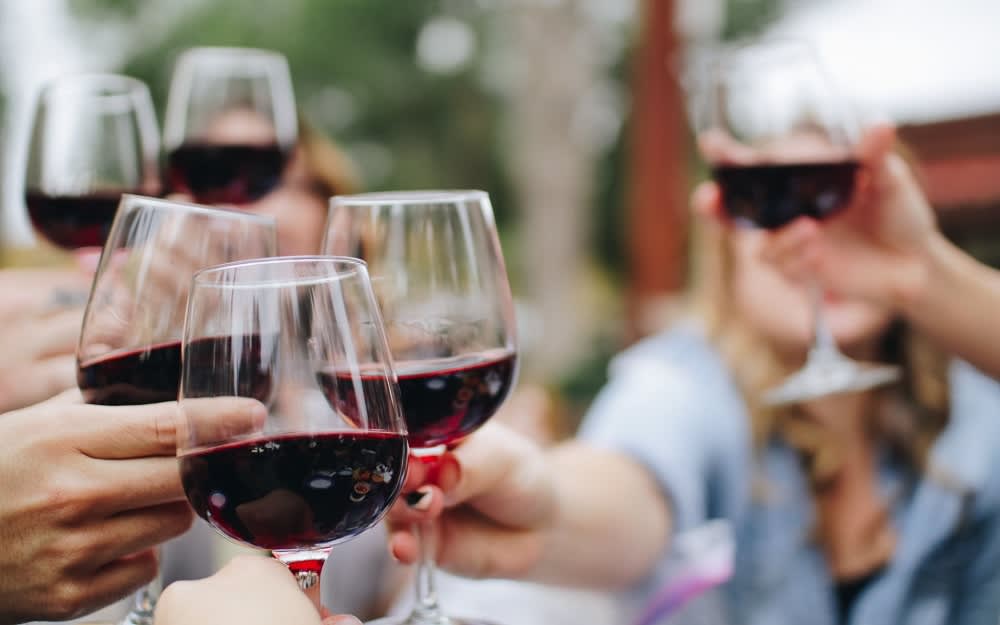 Photo courtesy of Unsplash
Living in Breckenridge is a great experience, not only for the beautiful natural surroundings but for all the exceptional activities you can participate in. Every year, there's something different and exciting to experience. From the International Snow Sculpture Championship to the Breckenridge Film Festival and Breckenridge Food and Wine Festival, you'll never be short on activities to fill your calendar! Purchasing a house in this charming mountain town offers so much more than just a cozy second or vacation home – it's a ticket to an unforgettable adventure, no matter what time of year you spend here.
3: Perfect for a second home
Breckenridge is an ideal location for your second, third, or other vacation home. It is home to the Breckenridge Ski Resort, a renowned resort that offers plenty of opportunities for snowy fun. Whether you're looking for a winter getaway or a summer vacation spot, Breckenridge can be the place for you to invest in an additional home. If you're relocating, you'll find this town to be a delightful mountain hideaway.

Buying a home in Breckenridge will allow you and your loved ones to have a picturesque, exciting getaway spot no matter what you're looking for.
Top 3 neighborhoods in Breckenridge
1: Shock Hill
Shock Hill is a highly sought-after neighborhood located on a hill just west of Breckenridge. It has unbeatable views of the area's ski slopes in addition to views of the town itself. The real estate on offer in Shock Hill is some of the most coveted in the entirety of Summit County. Surrounded by the White River National Forest and located at the mid-station of the Breck Connect Gondola, Shock Hill is gorgeous, conveniently located, and high-end: the perfect luxury neighborhood.
2: The Highlands
This community, developed in the late 1990s, features custom-built, single-family homes for the most part. The luxury real estate in this area has jaw-dropping views of the Ten Mile Range and the ski slopes. Located between Breckenridge and the municipal golf course (a 27-hole run designed by Jack Nicklaus), The Highlands is near an ice skating pond, sleigh rides, and a Clubhouse restaurant, all available at the Gold Run Nordic Center.
3: Historic District
The Historic District of Breckenridge is appealing to buyers across all budgets. This makes it an attractive option for first-time buyers seeking starter homes as well as buyers wanting more luxurious properties in this desirable town. Along with its beautiful mountain views, the Historic District provides an array of activities and attractions throughout the year: extensive shopping and dining, excellent walkability, lively nightlife, nearby parks, and mountainside trails for skiing and biking alike.
Financial preparation for buying a house in Breckenridge
Buying a home in Breckenridge is an exciting endeavor, and there are numerous factors to consider when embarking on such an investment. The median house price in Summit County is around
$1.6 million
, so be sure to work with a
trusted professional realtor
to assist you in finding the best home for your budget.
On top of the actual purchase price of the property, you'll also incur closing costs estimated at 2-5%. Additionally, it would be best to plan for
property taxes
that amount to 0.36% of a property's assessed fair market value each year. From start to finish, buyers must understand all the factors involved before taking this life-changing step.
With many attractive neighborhoods like Historic District that offer beautiful mountain views, excellent walkability, extensive shopping and dining options, parks, and stunning mountainside trails, now is the perfect time to buy in
Breckenridge real estate
. So if you're looking for a place to call your own in this incredible community, reach out to the experts for guidance you can trust. Contact
Nest Seekers
today or visit our office at 210 N Main Street, Breckenridge, Colorado, 80424. Though homebuying can be complicated, we pride ourselves on our ability to make it easy for you. We'll help you handle every aspect of your investment, from initial search to property management when you're away. We're your one-stop real estate shop!
*Header photo courtesy of Shutterstock