Breckenridge is a world-class mountain resort in Summit County, Colorado, packed with history, year-round activity, and some of the best skiing and snowboarding in the country. Whether you're a novice or ready to take the double black diamonds by storm, Breckenridge has a slope for you.


Trygve's
Trygve's caters to skiers and boarders looking for an easy ride. Take Rip's Ride from the base of Peak 8, and then begin your short, gentle descent. You'll finish right beside the ski school, so there will be plenty of beginners and teachers in case you need assistance. This slope was named after Trygve Berge, who was one of the first ski instructors at Breckenridge.
Frontier
Frontier is another green trail that's a bit hidden, which means fewer skiers and snowboarders with which to compete. The Quicksilver Super Chair will lead you to Ten Mile Station (a restaurant), near which you'll find signs for Frontier. This is an easy descent that makes for some peaceful turns. And if you're in need of some food and drink, Ten Mile is an ideal spot. Sit on the sunny patio and grab cocoa before sliding downhill.
Briar Rose
This intermediate trail is part of Peak 9 and is far less crowded than some neighboring runs. There aren't many obstacles, apart from a few rollers, making it a smooth and easy trail for novice riders. This trail includes a bit of sightseeing as well. Keep an eye out for CJ's Cabin — a former mining cabin that's been with Breckenridge since the start. After passing the cabin, be sure to stop by Ten Mile Station for a warm drink.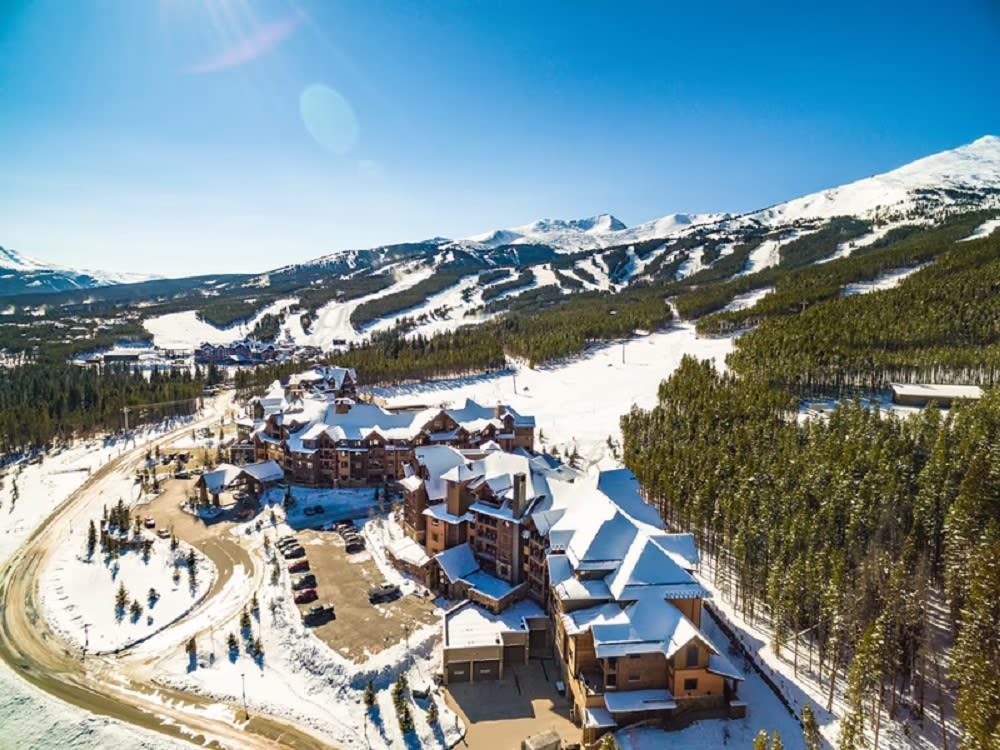 Crescendo
Crescendo is an intermediate slope comprising half moguls and half flat terrain. Riders can either embrace the bumps or stay on the direct downhill. This is a Peak 8 trail, which means that once you've completed it, you'll have access to Duke's Run and Northstar (both of which are intermediate runs.)
Bliss
For skiers ready for more varied terrain—find Bliss. While it's technically an intermediate trail, it's certainly more challenging than some others. You'll take the Peak 6 Kensho SuperChair to the top of Kensho, which offers breathtaking views of the entire mountain. You'll also be able to see Lake Dillon, as well as the Continental Divide. Skiing down Bliss requires a lot of stamina, especially if there's wind. You'll be skiing above the treeline.
Shock
Black diamonds and double black diamonds are tricky because of the terrain—but also because of the conditions. If you're used to tough skiing or snowboarding, then you should consider taking on some of Breckenridge's harder routes. One of Breckenridge's most challenging slopes is Shock; short, sweet, and very steep. Take Volunteer at Peak 9 and then stay to the left, where you'll find Shock under a black sign.


Ore Bucket
Ore Bucket is part of Peak 7 and is ideal for skiers and snowboarders who want to feel immersed in the mountain forest. You won't find too many skiers or snowboarders on this trail, so plow ahead. The trees aren't too close together, but this trail is definitely a challenge, so be sure your agility is up-to-snuff.
The Windows
This double black diamond trail is challenging — novices should head elsewhere. Take the E-chair to the top of the mountain, where you'll see signs for several trails, all of which comprise "the Windows." All of these routes are tight, steep tree slopes. You won't encounter many other skiers, but get ready to dodge the trees.
Beyond Bowl
Arguably the most challenging slope is at Peak 6. Beyond Bowl is "isolated, back-bowl-style skiing" that's not for the faint of heart. Take the Kensho SuperChair up to Peak 6 and then complete a short hike to Beyond Bowl. It's a wide-open area, full of fresh powder. You'll love taking in the stunning views of the Tenmile Mountain Range.
Devil's Crotch
Despite its cheeky name, the Devil's Crotch trail is all business. After taking the E-chair to the top of Peak 9, you'll find a very tight mogul trail—fit for the Devil himself. This one is extremely challenging and will give you a workout the whole way down.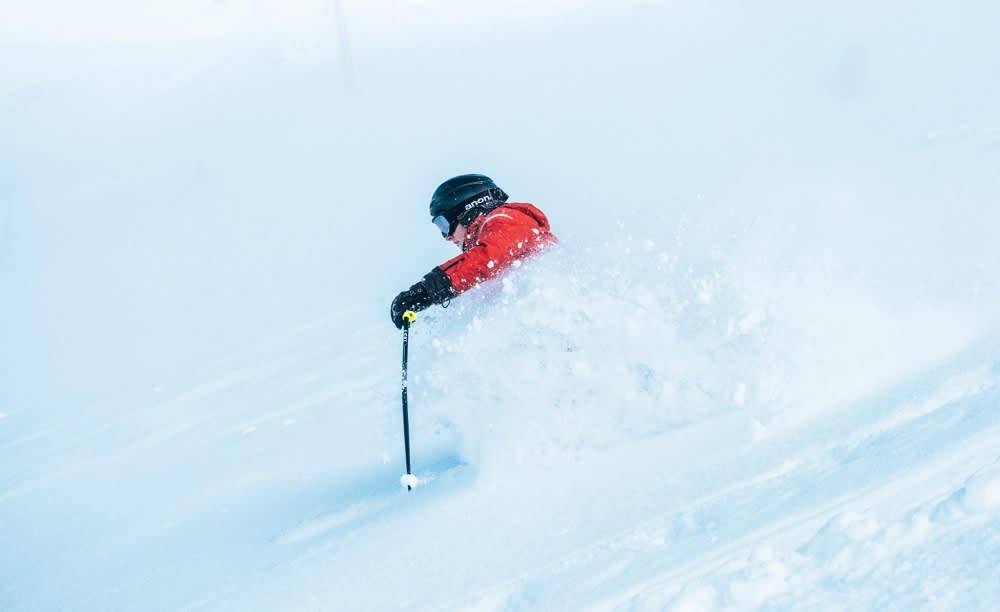 Doublejack
If you've had enough of the trees and moguls, then embrace your need for speed on Doublejack. This wide and streamlined trail is on Peak 10 and is a perfect place to fly down the mountain. Doublejack is an excellent trail for challenging your friends to a race, as it's both roomy and well-groomed.
Claimjumper
Claimjumper is a crowd-pleaser thanks to its manageability and beautiful views. It's an intermediate run with a lot of room to play and explore, which is why skiers and snowboarders like to end their days at Breckenridge with it. It's part of Peak 7, which features many other blue runs. Cruise directly down Claimjumper to the bottom of Peak 7, or take the Colorado SuperChair to the Columbine trail. This trail eventually intersects Claimjumper and will add some extra length to your run. And when you reach the base of Peak 7, be sure to stop for some food and drinks at Sevens restaurant. You'll have gorgeous views of the Rocky Mountains as you sip your cocoa, beer, or cider. It's a great way to end a full day of skiing or snowboarding at Breck.


Interested in Breckenridge homes for sale?
If you're interested in exploring Breckenridge's in greater detail, contact The Palazola Group today. The Palazola Group is happy to be your guide for Breckenridge real estate and can provide local expertise, up-to-date market analysis, and the best customer service the Rocky Mountains has to offer.