Imagine waking up in a warm and cozy bed then glancing at your window to see fresh snow. You get dressed, grab your ski gear, step out the front door, and hit the slopes.

This fantasy can become a reality when you own a ski-in ski-out property. If you're an avid snowboarder or skier who lives for the mountain, consider buying a ski-in ski-out home instead of merely staying in a ski-in ski-out hotel every time you want to hit those icy peaks.

"Ski-in ski-out" refers to homes that provide direct access to powdery, white slopes so you can step out of your home and start skiing immediately. Yes, ski-in ski-out hotels and resorts exist, but owning your own ski-in ski-out home has many advantages for a true snow lover like yourself. These homes tend to be located at higher elevations, making your stroll to the lift quick and effortless.
Let's delve into the many benefits of owning a ski-in ski-out property. After reading this guide, you'll undoubtedly want one of your own!



Less travel time
Depending on your lodging location, you may need to travel quite a ways to reach your ski resort. When you own a ski-in ski-out property, you won't waste any time traveling, sitting in grueling traffic jams, and potentially putting yourself in harm's way driving on icy roads. Given that road conditions during peak season are harsh, it will give you peace of mind to avoid driving. Spend your valuable time soaring down the mountain, not traveling to it!
More ski time
Less time spent in traffic means more time enjoying the mountain! There are plenty of little details involved in preparing, traveling, and accessing the slopes when you're not staying at a ski-in ski-out property. And as people flock to the mountain to soar down the freshest snow, it could be a bit choppy by the time you get to the hill.

The biggest lure of owning a ski-in ski-out property is the ability to beat the rush to the lifts. You'll always have the leg up! Simply wake up from your peaceful slumber, put on your best snowsuit, drink some coffee, click into your skis, and hit the mountain! When you get tired, you can just take a short stroll to your house for a quick nap and a snack before heading out again.

If you choose a property within a private community, you will likely have exclusive lift access that will take you directly to premier spots with the best runs.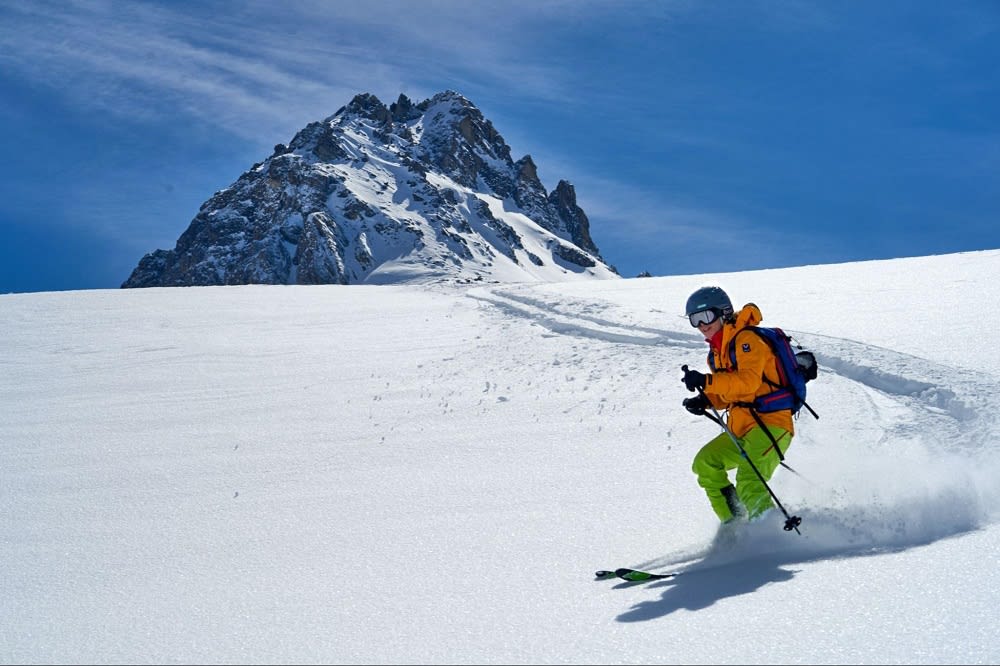 Total mountain immersion
Living right on the mountain typically comes with lift access, getting you on the slopes quicker than if you had a home at the midpoint or the base of the mountain. This advantageous location offers more than unlimited access to skiing — it also offers breathtaking views throughout the day. You can enjoy a front-row view of the sun rising over the hills each morning and glimpse the sunset with a hot chocolate in hand every night. It's a genuine dream come true.
You set the pace
When you rent a vacation home with others, people tend to be on different wavelengths throughout the trip. Some people want to spend their vacation gazing out the window and watching the snowfall by the fire, while others want to spend their days gliding down snowy peaks.

When you own ski-in ski-out property, every individual can move at their own pace without forcing others to follow suit. The group can split up and get the most out of their stay, ensuring everyone has the best time possible.
Hosting loved ones
Knowing that you can accommodate everyone's schedule, hosting family and friends is a cinch when you own a ski-in ski-out property! If you opt to rent a home for the weekend instead, there will likely be occupation limitations or extra fees associated with having company join you.

You can avoid this major hindrance to your plans when you own a ski-in ski-out home. Never limit the number of people you can host again! Your friends and family will be delighted at the chance to join you in your amazing mountainside home, ready to immerse themselves in the slew of activities that ski-in ski-out living affords.
Convenience
Ski-in ski-out homes are usually located right on the slopes. At the very least, they're so close to the slopes that you can ski to a lift from your front door. Not having to lug around your equipment is a huge benefit of living in one of these homes. Stepping out, clicking into your binds, and heading for the closest lift is the epitome of luxury for any ski enthusiast.

The benefits continue as you head home after a long day of gliding down the mountainside. Coming in from the slopes directly into your warm home is an unrivaled experience.
Luxury amenities
Owning your own ski-in ski-out property affords you an array of amenities that lodging doesn't often include. Everything from a crackling fireplace to a full kitchen is difficult to find when you're simply renting a ski home for the weekend.

When you own a ski-in ski-out property, all of the niceties you need for daily life are at your fingertips! Warming up by the fireplace at a resort lodge is lovely, but it could also mean spending time around others and making small talk. After a long day of skiing, curling up with a book and hot apple cider by your own personal fireplace is bliss.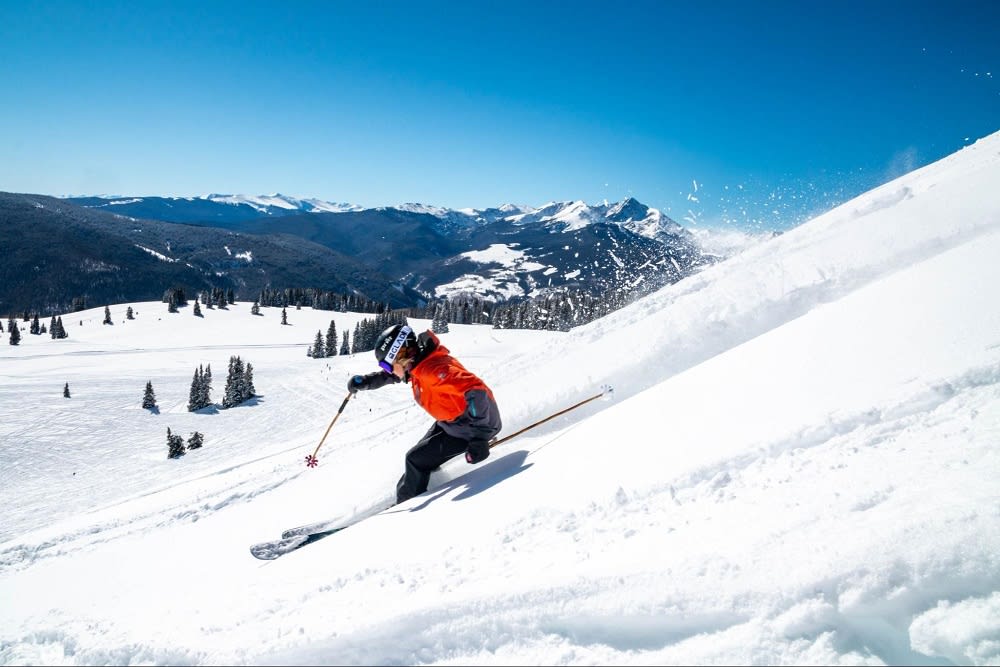 Invest in future vacations
If you only make your way to the mountain once or twice a year, owning a ski-in ski-out property isn't right for you. However, if you're looking to hit the slopes as often as possible, this type of home is a worthy investment. You can easily purchase a small condo to accommodate you and your sweetheart or an expansive manor for a large family. Regardless of whether your ski-in ski-out property is your primary or vacation home, investing in one will delight you and your loved ones for years to come.
Rent it out to vacationers
Owning a ski-in ski-out property means you have an extra source of income. Vacationers will be signing waitlists to rent your conveniently located property for their next ski vacation. Considering the fact that the demand for such properties is high, you can be confident that you'll always be booked.

If the home is your secondary property, or if you travel elsewhere to vacation for a few weeks at a time, renting out your ski home while you're away is an excellent option. This allows you to collect passive income when you're not staying there. People are always looking for the best lodging during the winter for their ski trips, and you'll reap a major profit by renting out your ski-in ski-out home.


Interested in exploring Breckenridge real estate this winter? Contact the Palazola Group today!