Are you an avid skier? Does the sound of snow crunching under your feet fill you with excitement and joy? It may not be winter, but it's never too soon to prepare for ski season! 

If you're a ski enthusiast, you likely have the basics. But what are the things that will take your ski experience to the next level? Here are 11 suggestions.


Elevated Hand Warmers
Disposable hand warmers may keep your fingers warm for an hour or so, but they eventually run out and cause excess waste. A must-have alternative is a thermocharge hand warmer. These hand warmers charge via USB cable and provide up to six hours of warmth! Some of them even double as a phone charger, so you don't have to worry about packing multiple cords — a fantastic ergonomic solution!
Bamboo Poles
Environmentally conscious skiers are always looking for ways to lessen their impact. Replacing your metal ski poles with bamboo ones is a sustainable approach. Not only are they better for the environment, but they're also better for your form. Their light, ergonomic design is stronger than most aluminum poles while being easier to maneuver. They also look unique and natural, so consider making the switch.
Fun Ski Suits
Skiing has become an opportunity to sport some fashionable looks on the slopes. If your ski clothes need some pizzazz, check out the unique designs Racysuits has to offer. Their collections include "Classic Bunny," "Retro Mountain," "Disco Jungle," and more. Each suit is lined with a base layer for warmth and accessorized with a fabulous pattern. You'll be sure to stand out on the slopes in one of these!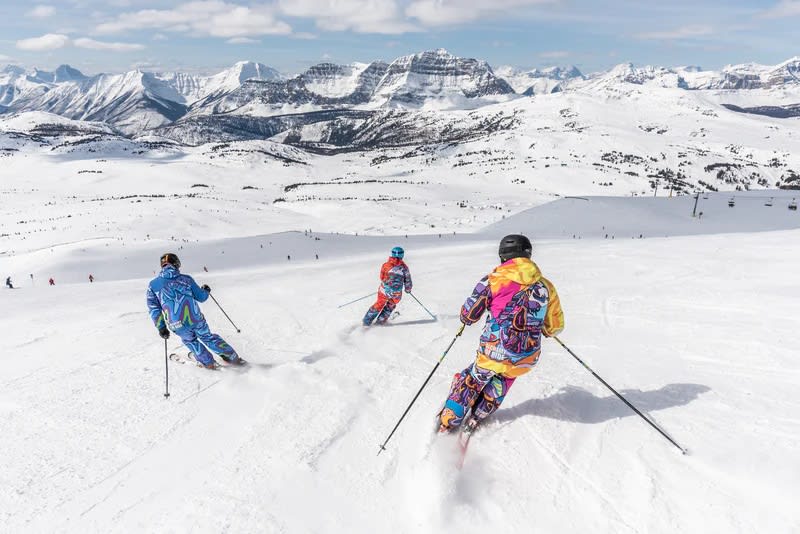 Ski Buff
Mask mandates may be lifted, but a ski buff will never go out of style. Buffs are crucial when it comes to keeping your face warm and dry. They're also an opportunity to accessorize with bright colors and cool patterns. The most high-tech buffs have UV protection and warming features, while the classics are made of simple, flexible fabrics. Buffs are sold at a lot of athletic stores, so go find one that matches your ski suit!
Warm Bottoms
Your equipment may be top-notch, but you won't be able to fully appreciate a long day of skiing unless your clothing can withstand the elements. Each skier has their own preference, but moisture-wicking, extra insulated garments are a must-have. Smartwool makes one of the best layering tops, which is seamless and moveable. Mammut also sells a two-piece, three-quarter-length set of leggings and a top, which are seamless and fit snugly for ultimate warmth. You'll be so warm and flexible that you won't even realize you're wearing extra layers!
Geardryer for Equipment
Avid skiers tend to ski multiple days in a row and can't afford to be slowed down by soggy equipment. Geardryer sells a variety of dryers — from wall-mounted to free-standing — that will change your après-ski routine for the better. Place your boots and helmets on the dryer and let it work its magic! This is also a great way to aerate your equipment after a sweaty day on the slopes. If you want to warm your equipment, simply reduce the drying temperature. A Geardryer may seem like a luxury, but it's a worthwhile one.


GoPro
The GoPro may not be a new invention, but it remains a relevant one for avid skiers who want to revisit their favorite slopes. The GoPro Hero Session is a great option because it's a small, compact, waterproof cube that won't add bulk to your helmet. The GoPro Max is ideal for skiers who want a 360-degree view of their downhill journeys. No matter the model you choose, you'll be able to enjoy your ski adventures again and again.
Gloves
Durable, warm gloves are key to any skier's endurance. After all, there's nothing worse than having to cut a ski day short due to numb fingers! If you're in the market for new gloves, there are a range of options for every budget. If you're especially prone to cold fingers, it might be time to upgrade to the Outdoor Research Lucent Heated Mittens. These battery-powered mittens keep your fingers warm by keeping them together and emitting bursts of warmth. They're perfect for sub-zero temperatures. For a less expensive five-finger option, check out the Dakine Titan Glove. They're extremely insulated and easy to adjust, making them a user-friendly option.
Action Sports Tracker
If your smartwatch or phone isn't providing accurate measures of your full day on the slopes, you may want to upgrade to a Trace Action Sports Tracker. This ultra-advanced device tracks your speed, distance, jump distance, and height and is compatible with your GoPro. Rewatch all your adventures from the day and get extremely accurate readings. The tracker also has a full-day battery life, so you won't have to worry about losing data to a weak battery.
Ski Boot Bag
Forget about the hassle of carrying your free-swinging boots in one hand and your skis in the other. The Picture Organic Clothing Boot Bag is made of 50% recycled polyester and is a sustainable way to contain and carry your boots. It also has pockets for your goggles, helmet, and other accessories. Say goodbye to disorganized traveling! The bag also comes in a cool grey pattern that stands out from the crowd. 
Goggles
Similar to ski gloves, ski goggles are available at a variety of price points and come with a range of functions. For a high-end option, check out the Anon M4 Toric MFI. These goggles specialize in rapid lens changes, which are great for skiers who want to enjoy a variety of angles and the most vibrant colors. If you want value at a great price, the Smith Range Goggle might be your best bet. These have large lenses and comfortable foaming, as well as a wide range of vision. Save your money on goggles so you can spend it buying souvenirs in the lodge!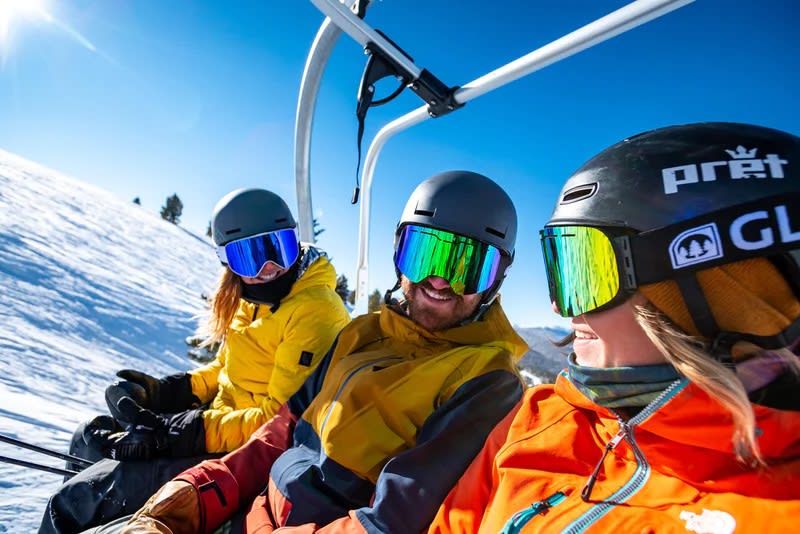 If you're looking to explore homes for sale in Breckenridge, contact the Day | Palazola Group today. Together, Tom Day and Bo Palazola have sold over 500 homes in Breckenridge and are experts in Summit County luxury real estate.