Breckenridge, Colorado, is a bustling city and an upscale community complete with a world-class ski resort, a dynamic cultural scene, and a beautiful national forest. Homebuyers who love nature but don't want to forego city access flock to the area which offers some of the most luxurious real estate around. If you're considering a primary or secondary residence in this all-season paradise, here are ten types of real estate you'll find in Breckenridge.
Architecture
Mountain lodge
Perhaps the most common real estate type in Breckenridge is the
mountain lodge
. This architectural style lines the mountains and sits openly in ranch environments, complimenting nature no matter its location. Mountain-style homes are architecturally "robust," with "big beams, big rocks, big fireplaces, big main rooms, and big views." In a stunning locale like Breckenridge, sweeping vistas are everything. A mountain lodge overlooking a golf course, mountain range, or cityscape will remind you why you chose Breckenridge to call home.

Modern
The popular ski lodge style is the defining characteristic of Breckenridge's real estate, but modern homes and new-builds are popping up all over the neighborhood. The mid-century modern architecture includes "clean lines, muted curves, a lack of ornamentation, large windows, interior design based on functionality, and
open floor plans
." The goal of these 20th-century homes is to emphasize complimentary indoor and outdoor spaces and let the architecture and landscape speak for themselves. In Breckenridge, modern homes function quite well, where nature is so beautiful that it never detracts from large, ornate houses. Oversized windows allow homeowners to appreciate the lush mountains and snow scenes surrounding their residences.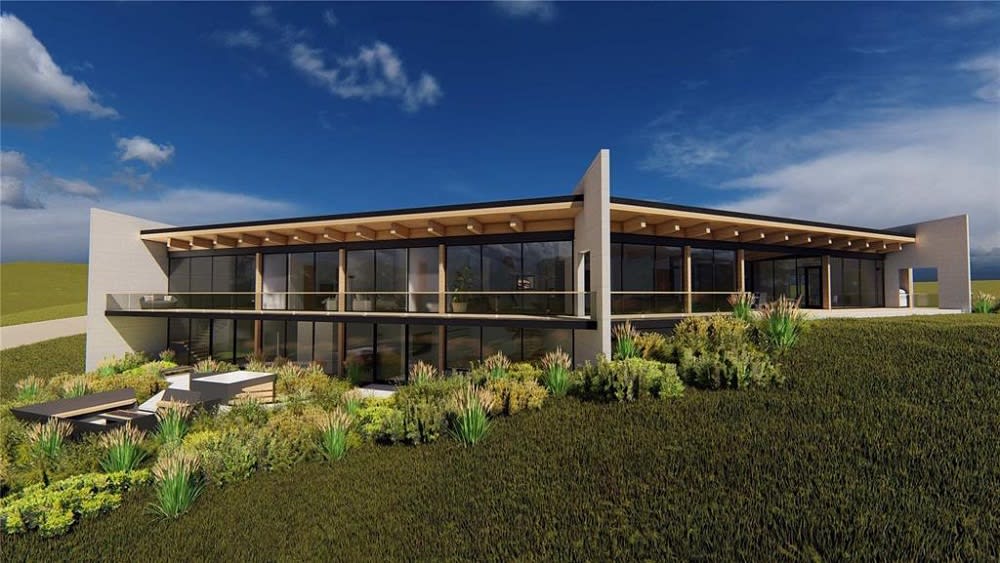 Spanish and Renaissance
Some of the most luxurious homes in the Breckenridge area play on both Spanish and
Renaissance
architectural elements such as red-tiled roofs, stone finishes, symmetry, and "hipped roofs with projecting wings." With these homes, you'll see enormous balconies, impressive views, and immaculate landscaping. They're prevalent on and around golf courses, as their multi-story height allows for a holistic perspective of the fairways and distant mountains.
Housing Types
Single-family, primary residences
While Breckenridge is undoubtedly a secondary homeowner's paradise, it's also a permanent residence for many. You'll see a mix of single-family homes in the city's southside neighborhood. Boreas Pass Road is the city's main road and offers access to Southside Estates, Breck South, Brooks Hill, Bekkedal, Gold King Placer, and River's Edge. You can find single-family homes along the plateau, where some residences reach the steeper sections of the surrounding mountains and afford the utmost privacy and proximity to nature.

Townhomes and condos
Many of Breckenridge's condos and townhomes are mountain adjacent, making them ideal for active skiers and hikers. A popular choice is Warriors Mark – a desirable neighborhood near the Peak 9 base. Additionally, there are condos around Maggie Pond and Columbine Loop and townhomes up Broken Lance. These neighborhoods rise in elevation, meaning those located farther up boast coveted views and a higher value.

Ski-in, ski-out
Ski-in ski-out homes are a Breckenridge homeowner's dream. With options from single-family residences, upscale condominiums, and modern townhouses, you can find these styles close to Peak 8 and downtown. Ski Hill Road is a huge draw to the city's westside and includes ample switchbacks and a ski run called Four O'Clock Run. These locations are excellent for active residents who enjoy downtown access and perfect views.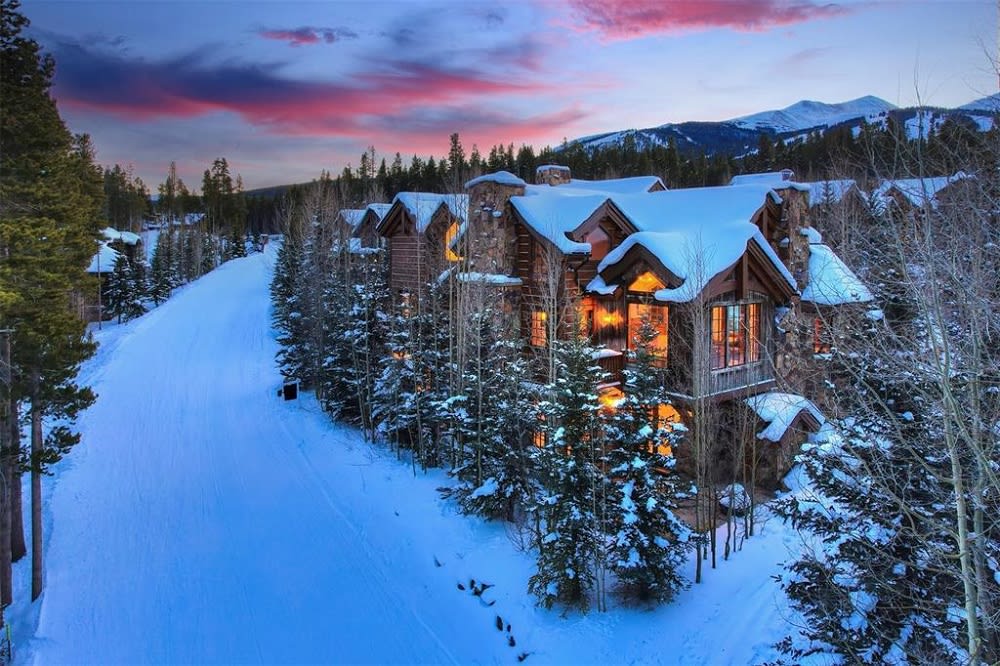 Duplexes
Breckenridge's real estate diversity is in the duplexes, some of which you'll find north of Downtown Breckenridge in the Peak 7 neighborhood. This area is home to many year-round families and the result of consistent subdivision building over the past fifty years. Peak 7 appeals to people who want to be away from the hustle and bustle — immersed in nature, free to enjoy the views, and benefiting from larger plots of land is the dream for many Peak 7 residents.
Environments
In town
In-town living is ideal for people who enjoy nature and appreciate the convenience of an urban area. Main Street and the surrounding neighborhoods are organized in a grid, and many of the homes here have been newly constructed, rebuilt, or refurbished.
Downtown Breckenridge
has exciting bars and restaurants, lovely galleries, ample walking paths, and tons of history. Living in town assures the quintessential Breckenridge experience set against the stunning Colorado mountains.

On the golf course
The Breckenridge Golf Course is located in the Highlands Subdivision — a neighborhood of large, ultra-luxurious residential properties. Life in this area affords privacy, stellar views, and peace from the surrounding lush, natural landscapes. Several communities comprise Gold Run, Highland Park, Highland Greens, Fairways and Eagle, and Glen Eagle. They roll from one to the next, leaving trails of beauty and luxury in their wake. These areas are ideal for avid golfers and those seeking more personal space.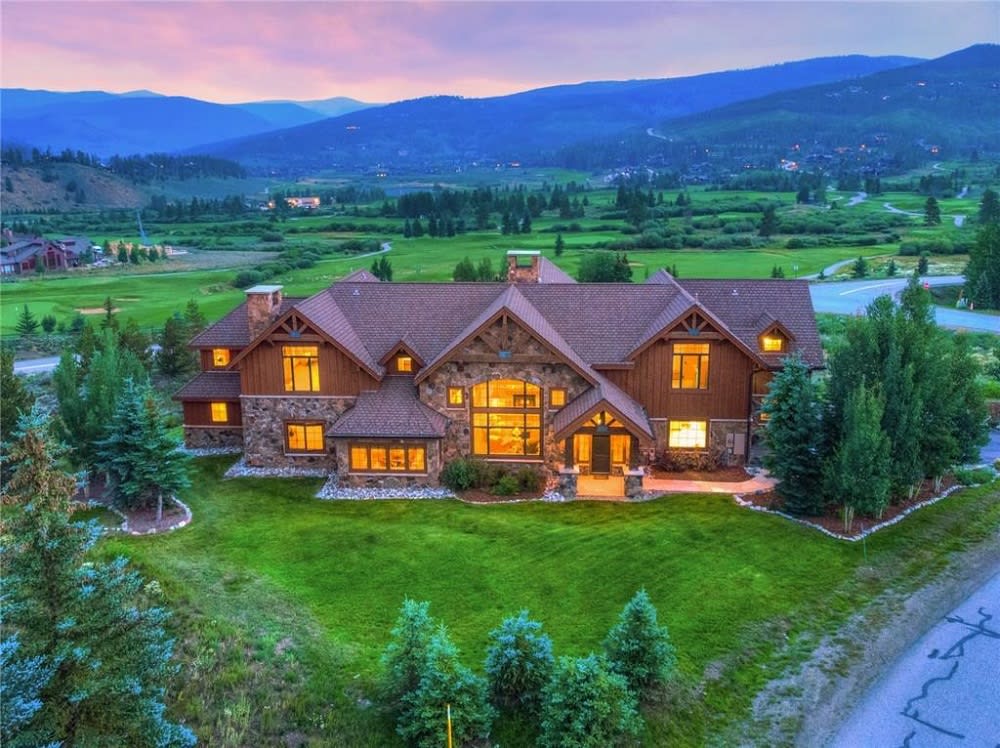 On the mountain
As mentioned above, mountainside homes are especially popular in Breckenridge. You'll find single-family homes, townhouses, and condos perfect for skiers eager for easy mountain access.
Deciding where to settle in Breckenridge depends on what you and your family want from a mountain town experience, both visually and experientially. What do you want to see when you wake up? Will you spend your winter days skiing, or do you prefer wandering through town and doing some shopping? Do you play golf? How much privacy do you want? Do you want to feel immersed or secluded?
Working with an experienced realtor who can help identify and answer these questions is crucial.
The Day | Palazola Group
team knows Breckenridge real estate through and through and is ready to help find your next dream mountain escape. Contact them today to start your
Breckenridge real estate
journey!